Fall Fundraiser Orders will be in soon.
For those that ordered, a flyer will go home on Nov. 28th with pick-up dates, times and location. Should be around December 1st.
HOLIDAY SHOP
PTO will host a Holiday Shop for our students to purchase gifts for family and friends Dec 11th - 15th during school hours.
Your help is needed. We need volunteers to help run the cashregister, wrap gifts, help students shop/budget and stock our store. Any amount of time is appreciated. This is a fun experience and we need lots of hands to make it special. Email us today if you can help.
Cookies with Santa!
Join us on Monday, December 11th from 6-8pm for Cookies with Santa. Cookies and hot chocolate will be served. The Holiday Shop will be open. Your student(s) can shop or make a wish list and come back during the week to shop. Santa will be available for pictures. $1 per picture. Dress in your holiday best!
1st Grade Winter Concert on Thursday, December 14th. The holiday shop will be open immediately following the performance.
Save your Box Tops! Help support our school. Send in those box tops. Please check to make sure they are not expired.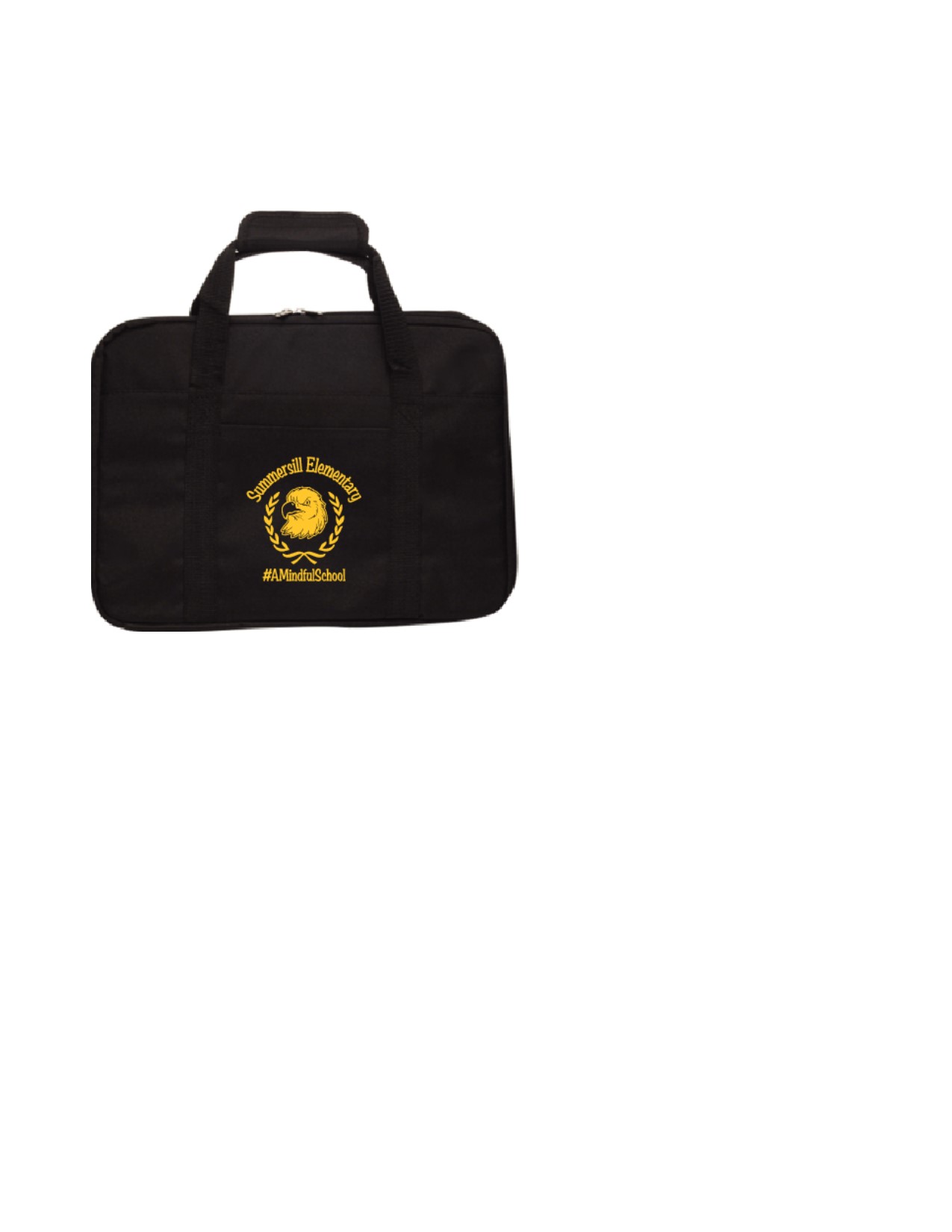 Laptop Bags for sale!
If you would like to purchase a laptop bag we have some in-stock. Please send a note in to the PTO with payment of $10 and we can fill your order immediately.
Spirit Wear for Sale!
We have a small selection of spirit shirts remaining. Please email us for size and quantity available.
Chic-Fil-A Fundraiser Nights
Chic-Fil-A on Western near Target.
Wednesday, December 6th from 5pm - 8pm.
Please tell them you are with Summersill.
Welcome to the 2017-2018 school year. The Summersill Parent Teacher Organization welcomes you. The PTO meets the second Monday of the month at 6:30pm in the cafeteria.
2017-2018 PTO Board
President: Michelle Goodlin
Vice President: Ashley Huber
Secretary: Beverly Reeves
Treasurer: Patricia Rixmann
Parliamentarian: Cassie Young
Join our Remind text and email system.
To receive messages via text, text @6dk92g to 81010. You can opt-out of messages at anytime by replying, 'unsubscribe @ptosum'.
Trouble using 81010? Try texting @6dk92g to (252) 360-4743 instead.
Or to receive messages via email, send an email to ptosum@mail.remind.com. To unsubscribe, reply with 'unsubscribe' in the subject line.
For updates check this page regularly, or the Summersill Facebook page.
Playground Equipment Has Been Installed! The kids LOVE it! Thank you for helping us make this possible.
A BIG Thank You to those who helped us with our events last year. We could not have done it without you!
Summersill is an amazing school, but we cannot support our teachers and students without your help! Please email or call to see how you can be a part of the PTO or attend our next meeting. No amount of time of time is too little. Get involved today!