Attractions Coupon Books for Sale!
Fundraiser ends Friday, March 24th
Cost:$20
Click on our direct link below for EZPay:
https://www.attractionsbook.com/ezpay/code/21461
If you need a book for another location other than Jacksonville, click this link:
Summersill Families,
The PTO is excited to announce our Spring Fundraiser. We are selling Attractions Coupon Books. The cost is $20 per book. $10 from each sale stays at the school to help us with our playground renovation fund. Payment is accepted as cash, checks (made payable to SSES PTO) or you can go on-line and follow the EZ-pay instructions to pay with a credit card. The last day of the sale is Friday, March 24th. There are several incentives for our students to do their best. If they sell 3 coupon books they will earn a free small Kona Ice at our Field Day on April 21st. For every 5 books they will get their name entered to win a $50 gift card. If they sell 10, their name will be entered twice! For every 5 books they sell using EZ-pay they earn a free book! Thank you for your support.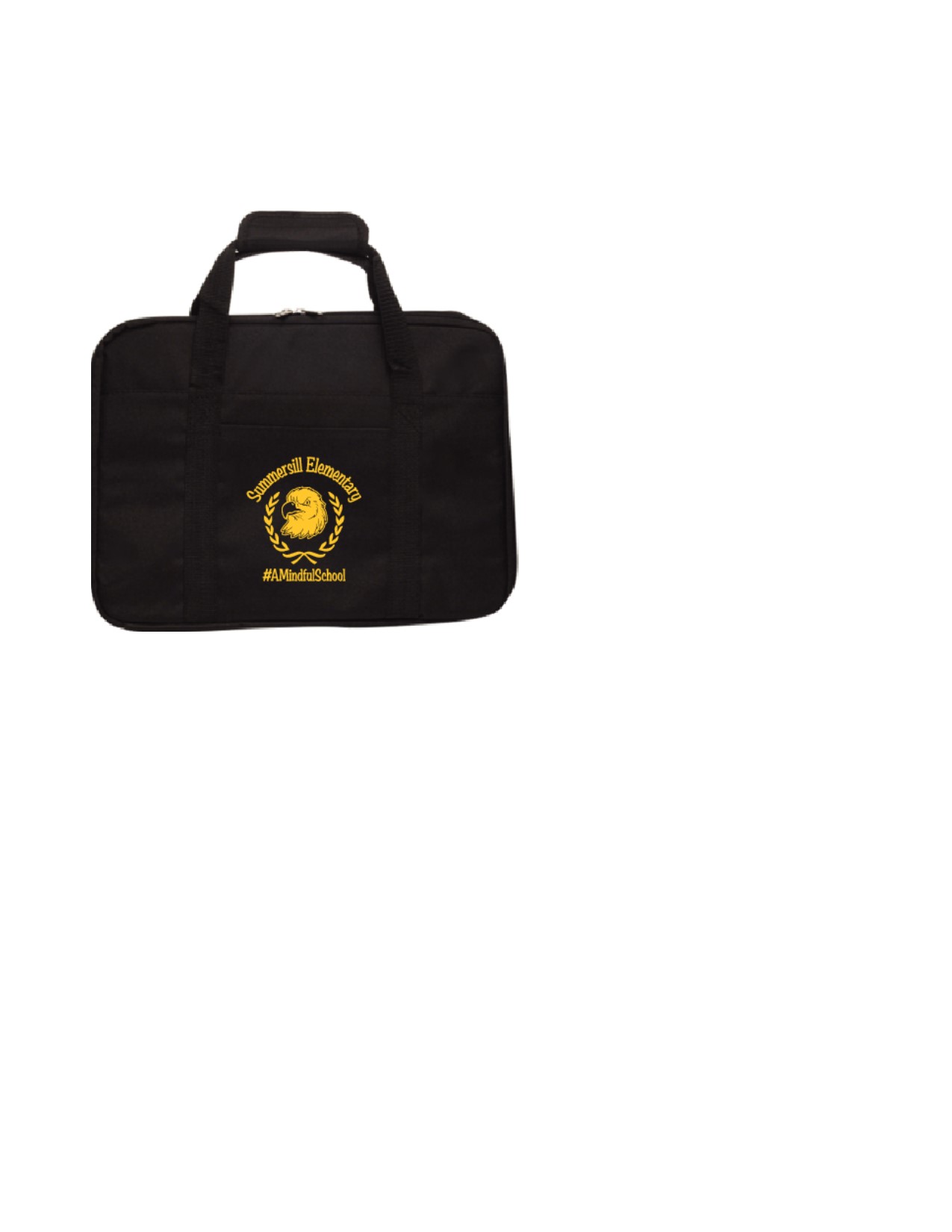 Laptop Bags for sale!
If you would like to purchase a laptop bag we have some in-stock. Please send a note in to the PTO with payment of $8 and we can fill your order immediately.
Welcome to the 2016-2017 school year. The Summersill Parent Teacher Organization welcomes you. The PTO meets the first Tuesday of the month at 6:30pm in the cafeteria.
2016-2017 PTO Board
President: Cassie Young
Vice President: Michelle Goodlin
Secretary: Karen Carlos
Treasurer: Patricia Rixmann
Parliamentarian: Debra Nipper
Join our Remind text and email system.
To receive messages via text, text @ptosum to 81010. You can opt-out of messages at anytime by replying, 'unsubscribe @ptosum'.
Trouble using 81010? Try texting @ptosum to (252) 360-4743 instead.
Or to receive messages via email, send an email to ptosum@mail.remind.com. To unsubscribe, reply with 'unsubscribe' in the subject line.
For updates check this page regularly, or the Summersill Facebook page.
PTO Mtg

9.6.2016

Open House

9.20.2016

Spirit Shirt Sales

9.4.2016-9.16.2016

Fall Festival

10.14.2016

PTO Mtg

10.4.2016

PTO Mtg

11.1.2016

PTO Mtg

12.6.2016

Holiday Shop

set-up

12.2.2016

| | |
| --- | --- |
| | |
| Holiday Shop | 12.5.2016-12.9.2016 |
| PTO Mtg | 1.3.2016 |
| PTO Mtg | 2.7.2017 |
| PTO Mtg | 3.7.2017 |
| PTO Mtg | 4.4.2017 |
| Field Day | TBD |
| Staff Appreciation Week | 5.1.2017 – 5.5.2017 |
| PTO Mtg | 5.2.2017 |

volunteers needed

*Fall Picture day 9/28
Playground Equipment Has Been Installed! The kids LOVE it! Thank you for helping us make this possible.
A BIG Thank You to those who helped us with our events last year. We could not have done it without you!
We have created a Go Fund Me Campaign to raise extra funds toward playground equipment. Please check it out and share with your friends, family and on any social media you may use. Thank you!!
Summersill is an amazing school, but we cannot support our teachers and students without your help! Please email or call to see how you can be a part of the PTO or attend our next meeting. No amount of time of time is too little. Get involved today!